What is Google Signals and should you do it?
If you are a general marketer and not a digital specialist, you may not have come across Google Signals before. The first you hear about it may well be this banner popping up in your Google Analytics account:

What is Google Signals?
First announced in July 2018, Google Signals is the name given to the Google product that enables cross-device reporting and remarketing. Enabling Google Signals allows you to take advantage of new and improved advertising and reporting features across different devices.
When you activate Google Signals, existing Google Analytics features are upgraded to include more information from Google users, but only for those who have turned on Ads Personalization.
These are the areas where more information is gathered when Google Signals is activated (but only for users with Ads Personalization enabled):
Remarketing – this extends any eligible remarketing activities to work cross-device
Ads reporting – you'll get more information about users
Demographics and interest reports – more information will be collected
Cross-device reports (in beta) – you will start to see cross-device information in your account
Does Google Signals and Ads Personalization affect GDPR?
No data for individual users is ever exposed, it only reports in aggregate, so there are no GDPR issues. The retention of data is limited to 26 months, unless you have set your data retention setting to less, in which case that is respected.
How to activate Google signals
You can read Google's documentation on activating Google signals for a step-by-step guide and access to more information about the tool. However, we've compiled a quick setup guide based on Google's documentation for you right here, so you can get right to it.
To activate Google signals, log in to Google Analytics and click on the ADMIN tab at the bottom of the left-hand menu.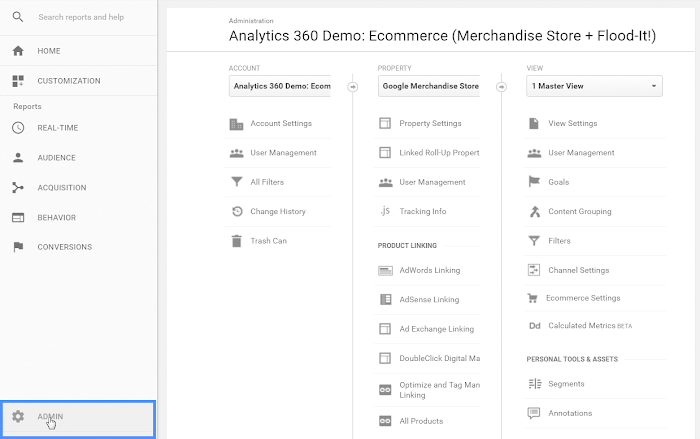 With Google Analytics, you can manage multiple accounts and each account can have multiple properties (website, storefront, blog, mobile app, etc.). Now, Google signals is applied to individual properties, so – if you have multiple properties on Google Analytics – you need to choose which one to activate it on.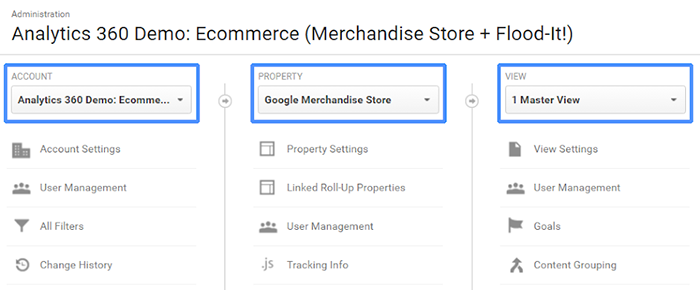 Once you've selected the correct property, click on the Tracking Info tab in the same column and then click Data Collection. Next, you'll see a blue notification banner at the top of the page with a Get Started button – give that a click and follow the prompt instructions until you see the following screen: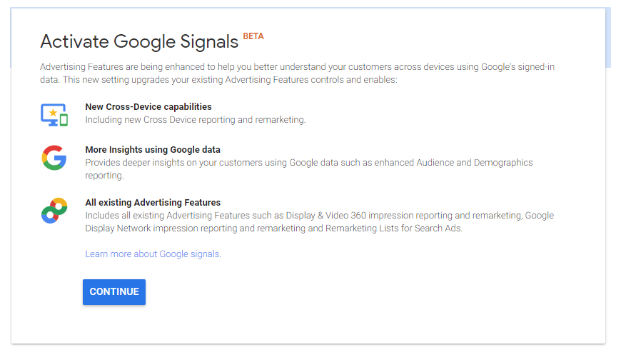 Make sure you read and understand the text on this page before clicking Continue or click the Learn more about Google signals link if anything is unclear. Next, click Continue and you'll see the following screen: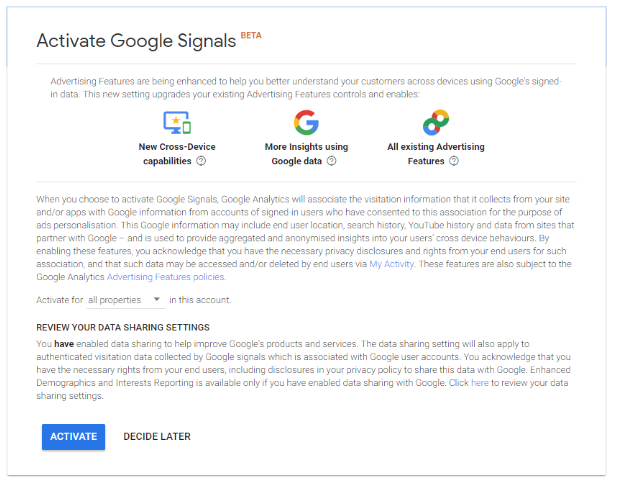 Again, read through this and make sure you understand everything before clicking the Activate button. Also, make sure you confirm which property you want to apply Google signals to before activating it. By default, this is set to "all properties" in the account you selected (a little counter-intuitive) but you can change this to "this property" or select specific properties assigned to that account.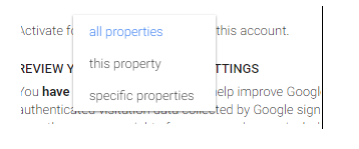 As long as all the properties are for the same company, there shouldn't be an issue with enabling for all, but if you are an agency that has other companies' data in your account, you may have to be more specific with this setting. You will need to have admin access to the account level (or you'll get "Access denied") in order to set this. If you don't have account-level access, you will be able to set it for the properties for which you do have admin access.
If you have not enabled Data Sharing in your Google Analytics account, you will see a different second paragraph asking you to turn this on, as Google Signals only works if you have this enabled.
Google also asks you to make sure you are letting your users know.
Finally, click the Activate button and you're all done.

When should you turn on Google Signals?
Like much Google Analytics data, collection of the information only starts from when you activate the information, so if you want to make use of it, you should activate it as soon as possible. If you are doing remarketing or using the behaviour reports already, this is a no-brainer.
Is Google Signals useful for SEO?
If you read the information about Google Signals, most of it pertains to the additional information you get for your Google Ads campaigns. However, the Cross Device reports works for all users, whatever source or medium they used (as long as they have Ads Personalization enabled), so this information is available, even if they came from organic. This is the Device Overlap report: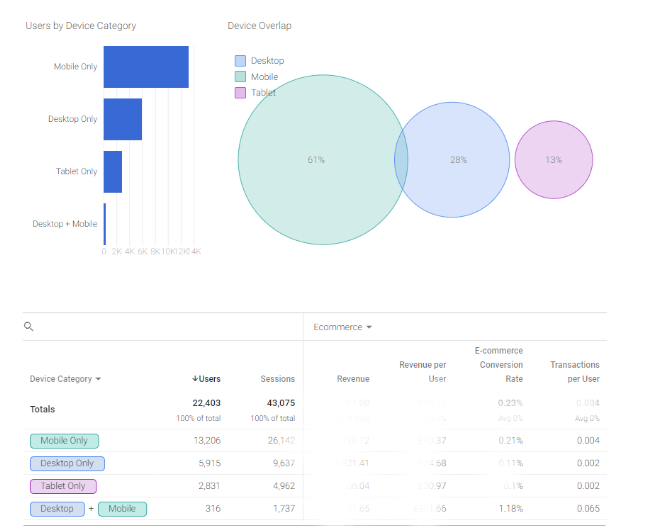 And this is the Channels report: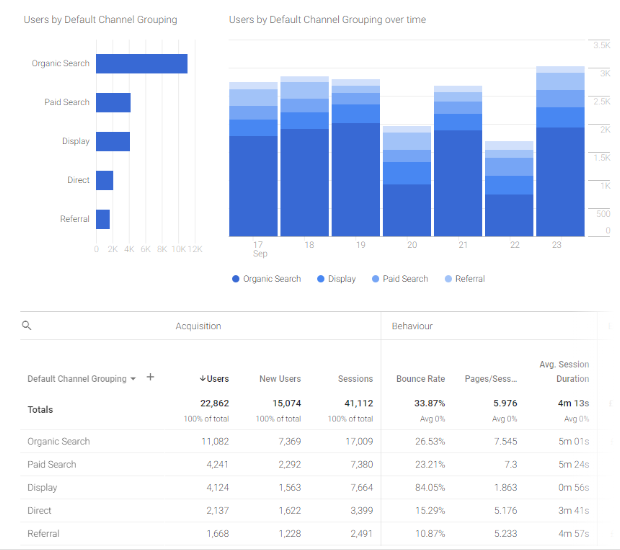 However, there doesn't appear to be any cross-device information in that report that we can see. Perhaps there's more to come, as the product is a beta, after all.
There's clearly a current push in terms of rolling out the availability of the beta to different Google Analytics accounts. It's been available on some for a couple of weeks, but on others it has just appeared. It won't get enabled by default because of the requirement to enable data sharing and to make sure your privacy policy is up to scratch, so if you want these features and the data it brings, it is going to take your manual intervention.